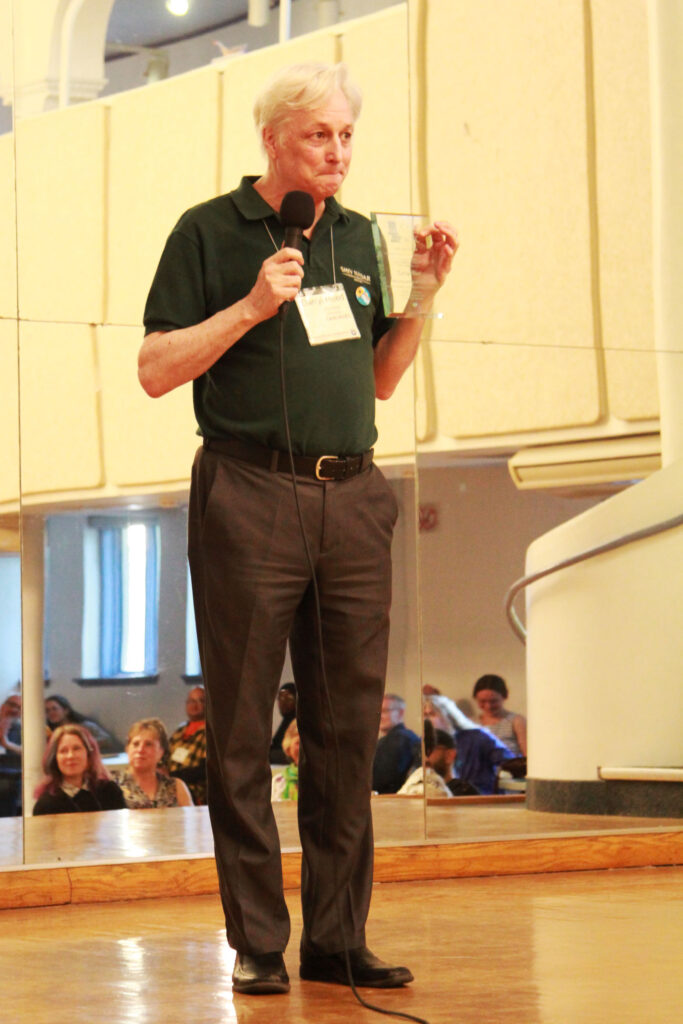 The Federation is pleased to offer an award program to help facilitate the participation of graduate students in Congress activities. The Congress Graduate Merit Award (CGMA) program consists of a $500 prize amount and has two main objectives:
CASC Scholarships
Co-operatives and Mutuals Canada (CMC) supports applications for the three CASC scholarships administered by CMC:
Alexander Fraser Laidlaw Fellowship (graduate students only) sponsored by Laidlaw Co-operative Housing Federation of Canada;
Amy and Tim Dauphinee Scholarship (graduate students only) sponsored by Ontario Credit Union Foundation;
Lemaire Co-operative Studies Award (undergraduate or graduate students).
In addition to the monetary awards, winners of all three scholarships are awarded a free one-year membership in the Canadian Association for Studies in Co-operation (CASC) as well as free registration at the CASC conference.
For information on the scholarships and how to apply for scholarships, please visit the Cooperatives and Mutuals Website.
Past CASC Scholarship Award Recipients
CASC/ACÉC Merit Award
Do you know a deserving CASC/ACÉC member?
The CASC/ACÉC Award of Merit is to recognize an individual's outstanding leadership and contributions to the field of co-operative studies, their mentorship of students and others in understanding the intricate workings of co-operatives, and to acknowledge their ongoing support of CASC/ACÉC.
CASC/ACÉC recognizes that we have many leaders in our midst who have contributed in a variety of ways to raising the profile of co-operatives and co-operative studies through their research on the co-op model.
The award is one way to recognize the contribution researchers make to addressing the real life challenges cooperators face, documenting insights, and chronicling the vibrant growth of the movement. Past winners of the award include Alain Roy, Jack Quarter, Ian MacPherson, Yair Levi, Lou Hammond Ketilson, Leslie Brown, Sonja Novkovic, Greg MacLeod, Marie Bouchard, Donna Balkan, Daniel Côté, Brett Fairbairn, William Nelson, Jessica Gordon-Nembhard, Denyse Guy. And J.J. McMurtry.
Current CASC/ ACÉC board members are ineligible for nomination; board members whose term is expiring at the time of the award or plan not to renew their term may be nominated.
Based on member nominations, the award is typically presented at the banquet at our annual conference.
Past CASC Merit Award Recipients
As a merit-based award, it serves to recognize and celebrate the academic excellence of deserving graduate students who present their work at Congress;
The award's financial value is primarily meant to help offset costs associated with participating in Congress.
Each scholarly association registered for Congress 2023 is invited to nominate a set number of candidates.
CASC/ACEC Congress Graduate Merit Award
Eligibility
Candidates must meet the following criteria:
Be graduate students (M.A., Ph.D.) enrolled in a recognized post-secondary institution in Canada;
Be in good academic standing;
Be members of one of the Federation's scholarly associations hosting a conference at Congress 2023;
Provide their association with a 250-word (max) abstract of the research they propose to present at CASC/ACEC at Congress 2023.
Note that CASC/ACEC membership is included in your CASC/ACEC registration as part of Congress registration.

Submission deadline: Submit your application to be considered for nomination for an award to Dr. Isobel M. Findlay, Secretary-treasurer, CASC/ACEC at findlay@edwards.usask.ca by March 31, 2023.

Notification of successful nominations

The Federation will notify associations of the acceptance/ rejection of each of their CGMA submissions by May 2, 2023.

Payments will be disbursed directly to the graduate student recipients' bank accounts no later than June 30, 2023.
THE IAN MACPHERSON LEGACY FUND
The Co-operative Development Foundation of Canada (CDF), in partnership with Co-operatives and Mutuals Canada (CMC) and the Canadian Association for Studies in Co-operation (CASC), has established a scholarship fund to commemorate the late Ian MacPherson and his outstanding contribution to the study and promotion of co?operatives.
This fund supports student participation in research conferences, co-operative research, and co-operative involvement.
Students at post-secondary institutions under the age of 35 will be given priority, with a preference for those studying or researching co-ops and presenting at an event.
Applications are accepted year-round, but we recommend that you apply at least 60 days prior to the date of an event you wish to attend.
For more information and the 2023 application form: https://canada.coop/wp-content/uploads/Ian-MacPherson-Fund-ENG.pdf