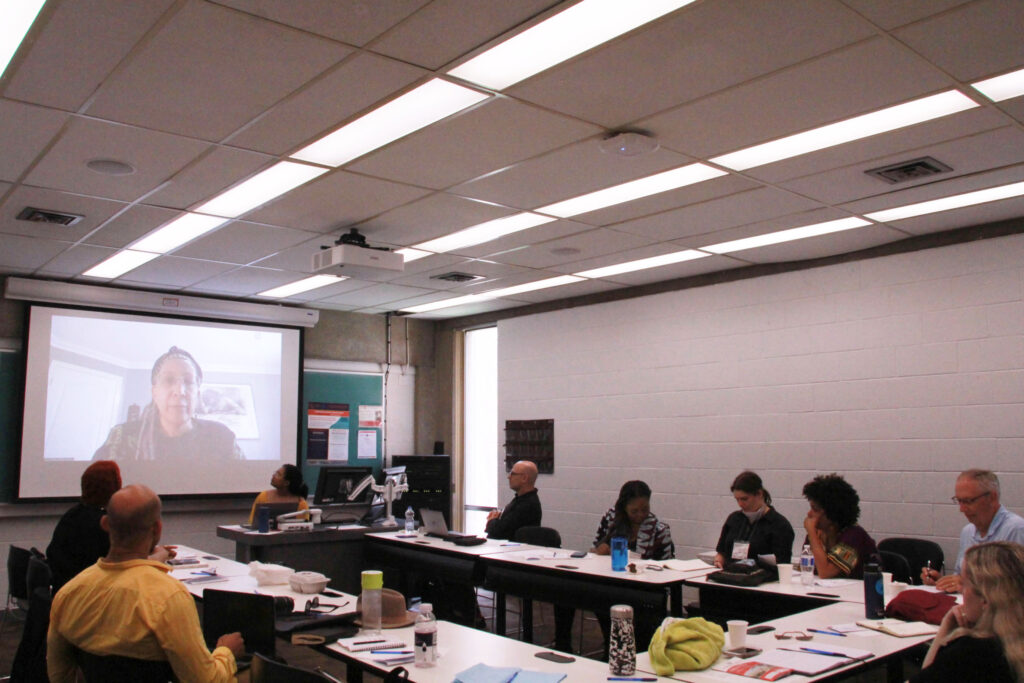 CASC is:
A multidisciplinary network of researchers and practitioners whose work involves co-
operatives and co-operation.

Key activities include:
Promoting research on and education about co-operatives and co-operation broadly understood to include, but not limited to: Fair Trade, Social Economy, Solidarity Economies, and formal and informal alternative economic organizations governed by mutuality.
Facilitating partnerships and linkages with other organizations, governments, institutions, co-operatives, and individuals interested in co-operatives and co-operation
Promoting inclusivity and diversity in research and education about co-operatives and co-operation
Hosting annual conferences at the Congress of the Federation for the Humanities and Social Sciences and occasional congresses in partnership with the International Co-operative Alliance Committee on Co-operative Research (ICA-CCR), Association of Co-operative Educators (ACE), CIRIEC Canada, Co-operatives and Mutuals Canada, and other research centres and provincial assocations.
CASC activities linking people nationally and internationally are supported by the following memberships and partnerships:
Membership, Co-operatives and Mutuals Canada (CMC)
Membership, Federation for the Humanities and Social Sciences
Partnership with the Journal of Co-operative Studies in the UK to distribute the journal in Canada
Elected delegate on the ICA-CCR
Partnership with the Canadian Centre for the Study of Co-operatives, University of Saskatchewan, host of the CASC Secretariat
Partnerships with IRECUS; St. Mary's International Centre of Co-operative Management (ICCM); Centre of Excellence in Accounting and Reporting of Co-operatives (CEARC); Centre for Learning, Social Economy and Work (CLSEW), Ontario Institute for the Study of Education, University of Toronto
Partnership with the Association for Nonprofit and Social Economy Research (ANSER) – cohosting conference sessions, annual banquets
Sponsorship of annual CASC Scholarships administered by CMC
Partnership with Co-operative Development Foundation of Canada (CDF) and CMC to establish the Ian MacPherson Legacy Fund: Education – Co-operatives and Mutuals Canada
Statement on Equity Diversity Inclusion and Decolonization:
The Board of the Canadian Association for Studies in Co-operation stands in solidarity with all those who face discrimination, especially Black and Indigenous Peoples. World-wide at this time we are acknowledging the on-going, systemic discrimination in our racialized societies and justice systems. Historically, humanity has advanced based on the fundamental human value of co-operation, recognizing the importance of difference
and the strength that comes from listening to many voices. On behalf of our association and in our work, we commit to listen, to speak up and to act in support of a more just world.
The ability of co-operatives to "Bridge the Divide" between diverse social and cultural groups is the focus of an upcoming special issue of the International Co-operative Alliance Review of International Cooperation. Specifically, "Bridging Divides: Promoting Economic, Social, and Cultural Democracy" will discuss racialized and marginalized communities and their relationship with the co-operative movement.

We also call your attention to our published special issue of the Review—"Co-operative Strength in Diversity: Voices, Governance, and Engagement" available here.