2019/2020 Board Members
Judith Harris, Associate Professor, University of Winnipeg (President)
Dr. Judith Harris has an interdisciplinary background, having taught in the areas of international development, economics, and urban and regional planning. Judith has been a faculty member at the University of Winnipeg for the past 18 years, chaired the department of International Development and is now faculty in Urban and Inner-City Studies. She has co-chaired the Senate Curriculum Committee and is active in the Experiential Learning Network. For the past 5 years she has taught university courses at the Women's Correctional Centre and now at Stony Mountain Institute through the Walls-to- Bridges Program. She is a member of the Board for the Canadian Association for Studies in Co-operation. Judith's particular interest is in social learning and social mobilization approaches to planning.
Vesta Sahatçiu, Producer, Each For All at Co-op Radio (Vice-President)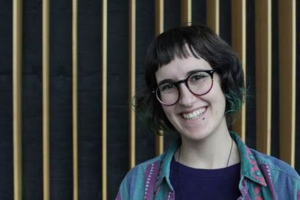 Vesta started her co-op journey by co-founding the Eyemole Arts and Technology Worker Co-operative with her peers and friends coming out of UBC. The co-op aspect of this company soon became an all-encompassing aspect of her life. She is now an active participant in the co-op sector in Vancouver, having taken part in the Cooperate Now bootcamp, being a member of CMC's Emerging Co-operators, and volunteering at Co-op Radio as a producer for Each For All: The Co-operative Connection. It was through her work with Each For All that she was able to attend the 2019 CASC Conference, where she spontaneously ran and got elected to the board.
Apart from the research that comes with producing a radio show, Vesta is starting to become more involved in the academic co-op community, and is currently involved in a research project investigating the role that worker co-ops can play in stimulating youth mental health in Vancouver. Since her background is a combination of academia and entrepreneurship and—perhaps more importantly—she is herself a youth in Vancouver, this project lies at that perfect intersection for her.
Fiona Duguid, Consultant Researcher, Duguid Consulting Inc.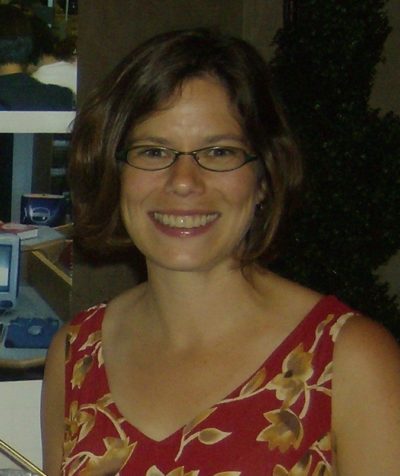 Fiona Duguid (PhD) is a researcher based out of Chelsea, Quebec. She previously worked for the Co-operatives Secretariat for the Government of Canada and the Canadian Co-operative Association. She conducts research focusing on co-operatives, social economy, sustainability and community economic development. She is a Research Fellow with the Centre of Excellence on Accounting and Reporting of Co-operatives, Saint Mary's University (SMU), and an instructor in the SMU Co-operative Business Management program, as well as the MBA program (CED) at Cape Breton University.
M. Derya Tarhan, PhD Candidate, Adult Education and Community Development, University of Toronto
Derya Tarhan is a PhD Candidate in Adult Education and Community Development at Ontario Institute for Studies in Education (OISE) of the University of Toronto. His research interests include co-operative economics, co-operatives in the energy sector, critical theory, transformative learning, and community development. Derya has also worked as the Project Co-ordinator for the People, Power, Planet (PPP) Partnership, a SHHRC-funded research initiative to assess, document and share experiences of community energy development across Canada and beyond. He also founded and is currently managing The Community Power Report, a global resource hub for community-owned renewable energy initiatives.
Isobel Findlay, Professor, University of Saskatchewan (Treasurer)
Dr. Isobel M. Findlay is professor emerita, Edwards School of Business; Fellow in Co-operatives, Diversity, and Sustainable Development, Centre for the Study of Co-operatives, and University Co-Director, Community-University Institute for Social Research, University of Saskatchewan. She has published widely on Indigenous co-operatives; social economy; community-based research; decolonizing methodologies; decolonizing higher education; communications, cultures, and communities; diversity in organizations; partnerships and governance; performance indicators and reporting standards.
Claude-André Guillote, Director of IRECUS, Université de Sherbrooke
Claude-André Guillotte is assistant professor at the Université de Sherbrooke, Department of management and Human Resources. He acts as the Director of the Institut de recherche et d'éducation pour les coopératives et les mutuelles de l'Université de Sherbrooke (IRECUS).He teaches entrepreneurship, strategic management and cooperative law. His main researches focus on strategic management, cooperative and mutual value creation, cooperative governance and collective entrepreneurship.
Sara Elder, University of British Columbia
Sara Elder is a Postdoctoral Fellow at the Institute for Resources, Environment and Sustainability at the University of British Columbia. She specializes in understanding the social and environmental impacts of global supply chain governance for developing country producers and their cooperatives.
She has lived and worked in Africa and Latin America, with experience in development policy and practice and managing applied research projects. In her previous role, Sara was a Mitacs Canadian Science Policy Fellow with the British Columbia Ministry of Agriculture, researching opportunities for improved agricultural resilience to climate change. Before that, she worked for the International Labour Organization in Geneva, where she conducted innovative research and analysis and developed and facilitated training for policy-makers on global supply chains and inclusive development, with a focus on food security and rural economies.
Sara holds a PhD in Resources, Environment and Sustainability and a Master of Arts in Resource Management and Environmental Studies from the University of British Columbia. She is fluent in English, with working knowledge of French and Spanish, and conversational Farsi and Kinyarwanda. She is based in Vancouver, Canada.
Kevin Morris, Credit Union Central of Canada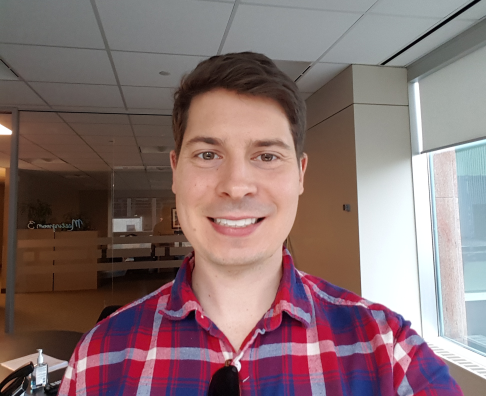 Kevin Morris is the Manager, Data Analytics at the Canadian Credit Union Association. He has an advanced Bachelor in Global Political Economics, and a Masters of Science in Management from the University of Manitoba. Kevin has been on the board of Peg City Car Co-op, the University of Winnipeg Chair in Co-operative Enterprise, and the Manitoba Cooperative Association working group on education. He currently volunteers with the ICA Youth Committee, and the CMC's database task force.
Marcelo Vieta, Assistant Professor, University of Toronto
Marcelo Vieta is Assistant Professor in the Program in Adult Education and Community Development and the Collaborative Program in Workplace Learning and Social Change at the Ontario Institute for Studies in Education of the University of Toronto (OISE/UT). He is also a co-founder and an executive committee member of the Centre for Learning, Social Economy & Work (CLSEW). Marcelo researches and teaches on workplace and organizational learning and social change, alternative economic arrangements, the sociology of work, economic democracy, the social and solidarity economy, the philosophy of technology, and Critical Theory. Regionally, he specializes in Latin America, Canada, and Italy. In recent years, Marcelo has been teaching, researching, and publishing on the historical conditions, the political economic contexts, and the lived experiences of the worker-recuperated enterprises of Argentina and Italy; business conversions to cooperatives and youth-focused work integration social enterprises in Canada; cooperativism and the social economy in Cuba, Italy, and Canada; the worker cooperative movement and workers' self-management more broadly; as well as the university student housing crisis in Toronto. His book, Workers' Self-Management in Argentina: Contesting Neo-liberalism by Occupying Companies, Creating Cooperatives, and Recuperating Autogestión, will be published in late-2019 by Brill and in 2020 in softcover by Haymarket Books.
Lisa Mychajluk, PhD Candidate, Adult Education and Community Development, Ontario Institute for Studies in Education, University of Toronto
Lisa Mychajluk is a PhD Candidate at the University of
Toronto, where she is currently investigating opportunities for transformative sustainability learning in ecovillages – resident-organized, sustainable and cooperative communities. She is particularly interested in how these learning experiences might support system and societal transformations to 'one planet living'. A multi-disciplinary background in environment and sustainability studies, combined with adult education and community development, influences her research. Prior to this current dissertation research, Lisa completed a Masters thesis on the social competencies and cooperative skills needed to live and work together in eco-communities. In addition to her academic experience, Lisa worked for over a decade in environmental policy development for the Province of Ontario, and has practical experience in a cooperative live/work environment, having resided for three years in an ecovillage in Ontario.
Mitch Diamantopoulos, Associate Professor, University of Regina
Dr. Mitch Diamantopoulos is an associate professor at the University of Regina's School of Journalism, where he served as Chair for 8 years. Before defecting to the academy, Mitch co-founded a worker co-op. He worked there for 15 years. Hullabaloo Publishing continues to publish Planet S Magazine in Saskatoon (since 2002) and Prairie Dog Magazine in Regina (since 1993). Mitch has since published on Saskatoon's inner-city social economy; cooperative housing; cooperative education; worker co-operatives; the social movement approach to cooperative development; the problem of movement degeneration; the legacy of the cooperative press; a comparative case study of the Québec and Saskatchewan movements; and a Gramscian analysis of the link between Saskatchewan cooperatives and the rise of agrarian socialism in the first half of the 20th century. He's currently focused on news-media cooperation as a solution to the crisis in journalism. This includes hands-on work converting a Saskatchewan news outlet to a multi-stakeholder (or 'solidarity') co-op.
Darryl Reed, Professor, York University
Luc Theriault, Professor, University of New Brunswick (Special Advisor)
Luc Theriault studied sociology in Montreal and Toronto. He was a post-doctoral fellow in social policy at UQAM doing research on social housing issues. In 1997, he moved to the University of Regina where he held for many years a cross-appointment between the university and the provincial government. He arrived at the Department of Sociology of UNB (Fredericton) in 2005 and continued his research on the Canadian social economy. As a sociologist of organizations, his main interests are studying co-operative, non-profit and charitable organizations in order to understand the challenges they face in a liberal capitalist economy and the contributions they make to our collective lives. On the administrative side, Dr. Theriault is the Chair of the Economics Department at UNB.
2018/2019 Board Members
Fiona Duguid, Consultant Researcher, Duguid Consulting Inc. (President)
Mümtaz Derya Tarhan, PhD student, Adult Education and Community Development, University of Toronto (Vice-President)
Isobel Findlay, Professor, University of Saskatchewan (Treasurer)
Claude-André Guillote, Director of IRECUS, Université de Sherbrooke
Judith Harris, Associate Professor, University of Winnipeg
Marc-André Pigeon, Director of Financial Sector Policy, Credit Union Central of Canada
Darryl Reed, Professor, York University
Sara Elder, University of British Columbia
Jayne Bergeron, International Development Research Center
Kevin Morris, Credit Union Central of Canada
2017/18 Board Members
Fiona Duguid, Consultant Researcher, Duguid Consulting Inc. (President)
Mümtaz Derya Tarhan, PhD student, Adult Education and Community Development, University of Toronto (Vice-President)
Isobel Findlay, Professor, University of Saskatchewan (Treasurer)
Claude-André Guillote, Director of IRECUS, Université de Sherbrooke
Judith Harris, Associate Professor, University of Winnipeg
Marc-André Pigeon, Director of Financial Sector Policy, Credit Union Central of Canada
Darryl Reed, Professor, York University
Sara Elder, University of British Columbia
Jayne Bergeron, International Development Research Center
Marc-André Pigeon, Director of Financial Sector Policy, Credit Union Central of Canada
2016/17 Board Members
Fiona Duguid, Consultant Researcher, Duguid Consulting Inc. (President)
Mümtaz Derya Tarhan, PhD student, Adult Education and Community Development, University of Toronto (Vice-President)
Isobel Findlay, Professor, University of Saskatchewan (Treasurer)
Claude-André Guillote, Director of IRECUS, Université de Sherbrooke
Judith Harris, Associate Professor, University of Winnipeg
Alicia Lake, MBA in CED, Cape Breton University, and Coordinator, Pan Cape Breton Food Hub Co-op
Marc-André Pigeon, Director of Financial Sector Policy, Credit Union Central of Canada
Darryl Reed, Professor, York University
Fiona Duguid, Consultant Researcher, Duguid Consulting Inc. (President)
Justin Ellerby, MBA in CED, Cape Breton University (Vice-President)
Isobel Findlay, Professor, University of Saskatchewan (Treasurer)
Claude-André Guillote, Director of IRECUS, Université de Sherbrooke
Judith Harris, Associate Professor, University of Winnipeg
Alicia Lake, MBA in CED, Cape Breton University, and Coordinator, Pan Cape Breton Food Hub Co-op
Marc-André Pigeon, Director of Financial Sector Policy, Credit Union Central of Canada
Darryl Reed, Professor, York University
Mümtaz Derya Tarhan, PhD student, Adult Education and Community Development, University of Toronto
2014/15 Board Members
Darryl Reed, Associate Professor, York University (President)
Isobel Findlay, Associate Professor, University of Saskatchewan (Treasurer)
Fiona Duguid, Consultant Researcher, Duguid Consulting Inc. (Program Chair)
Alli Floroff, Green Campus Co-operative, York University
Claudia Sanchez-Bajo, Chair in Co-operative Enterprises, University of Winnipeg
Claude-Andre Guillote, Director of IRECUS, Université de Sherbrooke
Justin Ellerby, graduate student, Cape Breton University (Vice-President)
Marc-André Pigeon, Director of Financial Sector Policy, Credit Union Central of Canada (joined January 2015)
Previous boards:
2013/14 Board Members
Darryl Reed, Associate Professor, York University (President)
Erin Hancock, Manager of Research and Education, Co-operatives and Mutuals Canada (Vice President)
Isobel Findlay, Associate Professor, University of Saskatchewan (Treasurer)
Fiona Duguid, Consultant Researcher, Duguid Consulting Inc. (Program Chair)
Marcelo Vieta, Postdoctoral Fellow, Social Economy Centre, OISE/University of Toronto
Alli Floroff, Green Campus Co-operative, York University
2012/13 Board Members
Darryl Reed, Associate Professor, York University (President)
Erin Hancock, Manager of Research and Education, Canadian Co-operative Association (Vice President)
Monica Adler, Instructor, University of Winnipeg
Ana Maria Peredo, Centre for the Study of Co-operatives and Community-based Economy, University of Victoria
Fiona Duguid, Research Officer, Canadian Co-operative Association
Marcelo Vieta, Postdoctoral Fellow, Social Economy Centre, OISE/University of Toronto
Isobel Findlay, Associate Professor, University of Saskatchewan
2011/2012 Board Members
Darryl Reed, Associate Professor, York University (President)
Monica Adler, Instructor, University of Winnipeg (Vice President)
Tanya Gracie, Canadian Co-operative Association
Fiona Duguid, Senior Policy Research Analyst, Rural and Co-operatives' Secretariat
Marcelo Vieta, Social Researcher, York University
Isobel Findlay, Associate Professor, University of Saskatchewan
2010/2011 Board Members
Darryl Reed, Associate Professor, York University (President)
Doug Lionais, Assistant Professor, Cape Breton University
Joy Emmanuel, Co-operative Researcher and Practitioner (Vice President)
Isobel Findlay, Associate Professor and Co-operative Researcher, Univeristy fo Saskatchewan (Secretary-Treasurer)
Tanya Gracie, Canadian Co-operative Association
Marcelo Vieta, Communication Researcher, York University
Fiona Duguid, Canadian Co-operative Secretariat
Catherine Leviten-Reid (ex-officio)
2009/2010 Executive Board
Joy Emmanuel, Co-operative Researcher and Practitioner
Tanya Gracie, Canadian Co-operative Association
Catherine Leviten-Reid, Assistant Professor, University of Saskatchewan (President)
Doug Lionais, Assistant Professor, Cape Breton University
Robin Puga, Practitioner, CanTrust Hosting Co-operative and Vancouver Co-op Radio
Darryl Reed, Associate Professor, York University
Luc Thériault, Professor, University of New Brunswick (Vice-president)
2008/2009 Executive Board
Leslie Brown, Professor, Mount Saint Vincent University
Tanya Gracie, Canadian Co-operative Association
Catherine Leviten-Reid, Postdoctoral Fellow, Centre for the Study of Co-operatives, University of Saskatchewan (President)
J.J. McMurtry, Assistant Professor, York University (Interim Secretary/Treasurer)
Robin Puga, Board Member, Vancouver Co-op Radio and Co-host of Each for All: The Co-operative Connection (Vice-president)
Janel Smith, Research Coordinator/Social Economy Student Network Coordinator, British Columbia Institute for Co-operative Studies, University of Victoria
Luc Theriault, Associate Professor, University of New Brunswick
2007/2008 Executive Board
Ellen Goddard, President
Sonja Novkovic, Vice-President
J.J. McMurtry, Executive Member
Getu Hailu, Treasurer
Michael Gertler, Past President
2006/07 Executive Board
Ellen Goddard, President, ellen.goddard@ualberta.ca
Sonja Novkovic, Vice-President, s.novkovic@smu.ca
J.J. McMurtry, Executive Member, mcmurtr@yorku.ca
Getu Hailu, Treasurer, ghailu@uoguelph.ca
Michael Gertler, Past President, gertler@sask.usask.ca
2005/06 Executive Board
Michael Gertler, President, gertler@sask.usask.ca
Sonja Novkovic, Vice-President, s.novkovic@smu.ca
Brian T. Oleson, Executive Member, olesonbt@ms.umanitoba.ca
Getu Hailu, Treasurer, ghailu@uoguelph.ca
Fiona Duguid, Student Member, duguid@oise.utoronto.ca
Jason Heit, Student Member, jah639@mail.usask.ca
Jorge Sousa, Past President, sousa@ualberta.ca