2022/2023 Board Members
Judith Harris, Associate Professor, University of Winnipeg (President)
Dr. Harris has degrees in Economics (BA, MSc.) and Urban and Regional Planning (PhD). Her work, focused on participatory community and regional development, has taken her to villages in northern Manitoba, Holman Island, Indonesia, Tanzania and Ethiopia (with CIDA and FINIDA). Judith has been active in community development in urban and rural Ontario and Manitoba and in international contexts for 30 years. She has expertise in community engagement and community planning and has helped to establish a number of projects including the Spence Skills Bank, Frontstep Research Workers' Co-op, the Village Co-op in Winnipeg's north end, the Langside Learning Garden, and the Little Stars Playhouse, a child care centre. In 2021 Judith retired from her position as Associate Professor in Urban and Inner-City Studies at the University of Winnipeg. She currently teaches and manages research for the Walls to Bridges Program. Judith and staff at Stony Mountain prison hope to soon establish an Art and Writing collective at the prison. Dr. Harris has published in the Journal of Co-op Studies, the Review of International Co-operation, the Annual Review of Interdisciplinary Justice Research and Engaged Scholar Journal.
.
---
Fiona Duguid, Consultant Researcher, Duguid Consulting Inc.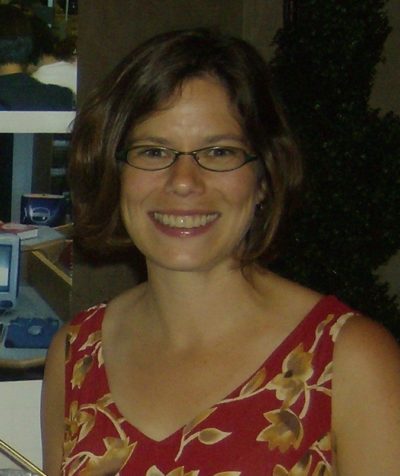 Fiona Duguid (PhD) is a researcher based out of Chelsea, Quebec. She previously worked for the Co-operatives Secretariat for the Government of Canada and the Canadian Co-operative Association. She conducts research focusing on co-operatives, social economy, sustainability and community economic development. She is a Research Fellow with the Centre of Excellence on Accounting and Reporting of Co-operatives, Saint Mary's University (SMU), and an instructor in the SMU Co-operative Business Management program, as well as the MBA program (CED) at Cape Breton University.
.
---
M. Derya Tarhan, Postdoctoral Fellow, Adult Education and Community Development, University of Toronto
Derya Tarhan is a Postdoctoral Fellow and Lecturer in Adult Education and Community Development at Ontario Institute for Studies in Education (OISE) of the University of Toronto. Tarhan's work focuses on the theory, practice, and intersections of social and solidarity economy (SSE), community development, and socio-environmental change. In his research, Tarhan inquires into the impact, limitations, and potential of SSE organizations, specifically co-operatives, in enacting socio-environmental change, with a keen eye on popular democratic participation and social justice. He also has been involved in the forming of a renewable energy co-operative in Ontario. Tarhan's further interests include co-operative economics, co-operatives in the energy sector, critical theory, social learning, and community development.
.
.
---
Isobel Findlay, Professor, University of Saskatchewan (Treasurer)
Dr. Isobel M. Findlay is professor emerita, Edwards School of Business; Fellow in Co-operatives, Diversity, and Sustainable Development, Canadian Centre for the Study of Co-operatives; and University Co-Director, Community-University Institute for Social Research, University of Saskatchewan. A winner of the 2020 Association for Cooperative Educators (ACE) Award for Outstanding Contribution to Cooperative Education and Training, she has published widely on Indigenous co-operatives; social economy; community-based research; decolonizing methodologies; decolonizing higher education; communications, cultures, and communities; diversity in organizations; partnerships and governance.
.
.
---
Claude-André Guillote, Director of IRECUS, Université de Sherbrooke
Claude-André Guillotte is assistant professor at the Université de Sherbrooke, Department of management and Human Resources. He acts as the Director of the Institut de recherche et d'éducation pour les coopératives et les mutuelles de l'Université de Sherbrooke (IRECUS).He teaches entrepreneurship, strategic management and cooperative law. His main researches focus on strategic management, cooperative and mutual value creation, cooperative governance and collective entrepreneurship.
.
.
---
Marcelo Vieta, Assistant Professor, University of Toronto
Marcelo Vieta is Associate Professor in the Program in Adult Education and Community Development and Co-Director of the Centre for Learning, Social Economy & Work, both at the Ontario Institute for Studies in Education of the University of Toronto (OISE/UT). Marcelo is the author of Workers' Self-Management in Argentina: Contesting Neo-liberalism by Occupying Companies, Creating Cooperatives, and Recuperating Autogestión (Brill/Haymarket, 2020), and was lead researcher and lead-author of the report The Italian Road to Recuperating Enterprises and the Legge Marcora Framework: Italy's Worker Buyouts in Times of Crisis (EURICSE, 2017), the first comprehensive study of Italy's contemporary Marcora Law worker buyouts developed in collaboration with its cooperative sector. Marcelo is currently leading two major research projects, one assessing business conversions to cooperatives (www.coopconvert.ca, together with IRECUS and Co-operatives and Mutuals Canada) and another looking at youth-focused work integration social enterprises in Canada, and is one of the three America's representatives on the International Co-operative Alliance's Committee on Co-operative Research. Marcelo researches and teaches on the sociology of work, workplace and organizational learning and change, economic democracy, the social and solidarity economy, the new cooperativism, and critical theory. Regionally, he specializes in Latin America, Canada, and Italy, with a particular focus on labour and social movements in Argentina. For more, see: www.vieta.ca.
.
---
Mitch Diamantopoulos, Associate Professor, University of Regina
Dr. Mitch Diamantopoulos has over a decade's frontline experience in building workplace democracy and in co-operative community development. He earned degrees in Sociology and Psychology (B.A. Hon), Sociology and Social Studies (M.A.) and Interdisciplinary Studies (PhD.). He currently serves as associate professor at the University of Regina's School of Journalism, where he served as Chair for eight years. He also serves as Fellow in Media, Culture, and Co-operative Innovation with the Canadian Centre for the Study of Co-operatives at the University of Saskatchewan. Before defecting to the academy, Mitch co-founded an award-winning worker co-op. He worked there for 15 years. Hullabaloo Publishing continues to publish Planet S Magazine in Saskatoon (since 2002) and Prairie Dog Magazine in Regina (since 1993). Mitch also served as director of the Saskatchewan Labour Market Commission, representing the social economy, and was recognized by Canadian Dimension Magazine as a "journalist changing the world". Mitch received the Best Dissertation Award from the Association for Non-Profit and Social Economy Research and the Best Article Award from the Canadian Journal of Non-Profit and Social Economy Research. His co-operative studies publications range widely across the field. They include work on co-operative housing; co-operative education; worker co-operatives; the social movement approach to co-operative development; community-based research methods, including the role of solutions journalism; the problem of co-operative movement degeneration; the uneven diffusion of co-operative innovations, both across Canada and on a world-scale; the legacies of the British and Western Canadian co-operative press; comparative case studies of the Québec and Saskatchewan co-operative movements, including a focus on their diverging paths in the globalization era; the transformative character and potential of Saskatoon's inner-city social economy; and a Gramscian analysis of the link between Saskatchewan co-operatives and the rise of agrarian socialism in the first half of the 20th century. Mitch also has a special interest in news-media co-operation as a solution to the crisis in journalism. In addition to his book chapters and research reports in the co-operative studies field, he has published in the Annals of Public and Co-operative Economics, Prairie Forum, Journal of Co-operative Studies, Canadian Journal of Non-Profit and Social Economy Research, and the International Co-operative Alliance's Review of International Co-operation. He's also served as guest editor for the Journal of Co-operative Studies and the Review of International Co-operation.
.
---
Darryl Reed, Professor, York University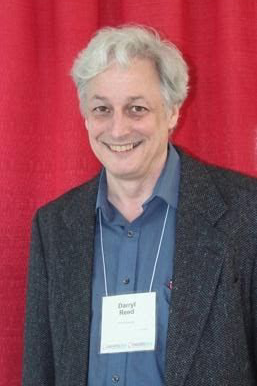 Darryl Reed is Professor in the Faculty of Management at the
University of British Columbia, Okanagan. He has a PhD in political economy and public policy (University of Southern California, Los Angeles, 1995) and a PhD in social ethics (University of Southern California, 1997). He has studied in Germany as an Adenauer Fellow (Frankfurt, 1989-90), has taught at the Budapest University of Economics (1994-1995) and was the Sir Ratan Tata Visiting Fellow at the Management Centre for Human Values at the Indian Institute of Management in Calcutta (1997-1998). He has a wide range of research interests in the field of Business and Society, including corporate governance, community and regional economic development, business ethics and development ethics. He has published in a number of business and economic ethics journals including the Journal of Business Ethics, Business Ethics Quarterly, Business and Society, Business Ethics: A European Review, and the International Journal of Social Economics. He sits on the Editorial Board of UK Journal of Co-operatives Studies, and is the President of the Green Campus Co-operative, fairtrade clothing company.
.
.
---
Esther Awotwe, PhD candidate, Johnson Shoyama Graduate School of Public Policy, University of Saskatchewan

Esther Awotwe is a Ph.D. Candidate at the Johnson Shoyama Graduate School of Public Policy, University of Saskatchewan. Her research interests include rural institutions, endogenous initiatives, self-organizing models, community economic development, regional development, governance and policy integration.
Esther is also a graduate of the Masters of Development Practice Program in Indigenous Development at the University of Winnipeg. She has also engaged in national and international development studies, having travelled across Canada's Arctic studying local co-operatives.
In addition, Ms. Awotwe holds an Executive Masters in Business Administration (MBA) Specialization in Human Resources from the University of Ghana. Her knowledge of human resource issues and economic development indicators, particularly in at-risk communities, motivates her to pursue a people-centred approach to policy.
.
---
John Simoulidis, Assistant Professor, Teaching Stream Coordinator, Business & Society (BUSO) Program; affiliated with Interdisciplinary Social Science (ISS)

John is an Associate Professor (Teaching) in the Department of Social Science at York University in Toronto. He teaches courses on Food and run a social economy practicum in the Business and Society Program. He is involved in a number of sustainability initiatives at York. He serves as the Treasurer of Green Campus Cooperative which sells sustainably produced fair trade clothing and promotes sustainability and social justice more broadly. He is co-chair of the Fair Trade Campus Steering Committee as we are working on getting York designated a Fair Trade Campus. He is currently working on composting study of University and College campuses across Canada and setting up community composting programs at York.
.
.
---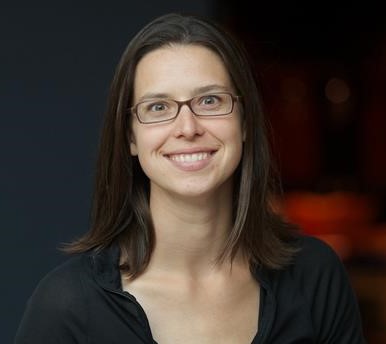 Anne-Marie Merrien, B.A, M.adm, PhD, Chargée de cours et professionnelle de recherche, IRECUS, École de gestion, Université de Sherbrooke
C'est avec enthousiasme et reconnaissance que je me joins au conseil d'administration de l'ACÉC! Au cours des treize dernières années, je me suis engagée envers la recherche coopérative, à titre d'étudiante, d'enseignante et de professionnelle de recherche. Au cours de mon doctorat en Sciences humaines appliquées, j'ai eu la chance d'être accueillie par l'ACÉC lors de différents congrès et d'être récipiendaire du Lemaire Co-operativeStudiesAward. J'ai pu constater l'importance du travail réalisé par l'ACÉC et j'ai toujours trouvé fort inspirant et motivant de faire partie de ce réseau.
Mes intérêts de recherche portent sur le rôle des coopératives en matière de reconnaissance identitaire des personnes et des collectivités, en particulier dans les communautés inuites du Nunavik. Je m'intéresse également à la gouvernance coopérative des fédérations, ce qui fera l'objet de mon projet de postdoctorat. C'et d'ailleurs dans ce cadre que je poursuivrai ma collaboration avec llagiisaq/FCNQ.
La coopération est pour moi non seulement un sujet de recherche passionnant, mais également une façon d'être et de m'impliquer. J'ai eu le bonheur de participer à la mise sur pied de coopératives ou d'initiatives citoyennes (au Québec et en Amérique centrale) qui m'ont montrées combien la coopération peut se vivre autant que s'étudier.
.
It is with great enthusiasm and appreciation that I join the CASC Board of Directors! For the past thirteen years, I have been committed to research on co-operatives as a student, teacher and research professional. During my doctorate in Applied Humanities, I was fortunate to be welcomed by CASC at various conferences and to be the recipient of the Lemaire Co-operative Studies Award. I have seen the importance of the work done by CASC and have always found it very inspiring and motivating to be part of this network.
My research interests focus on the role of co-operatives in the recognition of individual and community identities, particularly in the Inuit communities of Nunavik. I am also interested in the governance of co-operatitve federations, which will be the focus of my post-doctoral project. In this context, I will continue my collaboration with llagiisaq/FCNQ.
Cooperation is for me not only an exciting research topic, but also a way of being and getting involved. I had the pleasure to participate in the setting up of cooperatives or citizen initiatives (in Québec and in Central America) that showed me that cooperation can be lived as well as studied.
_________________________________________________________________________
2021/2022 Board Members
Judith Harris, Associate Professor, University of Winnipeg (President)
Fiona Duguid, Consultant Researcher, Duguid Consulting Inc. 
M. Derya Tarhan, PhD Candidate, Adult Education and Community Development, University of Toronto 
Isobel Findlay, Professor, University of Saskatchewan (Treasurer)
Claude-André Guillote, Director of IRECUS, Université de Sherbrooke
Marcelo Vieta, Assistant Professor, University of Toronto
Mitch Diamantopoulos, Associate Professor, University of Regina
Darryl Reed, Professor, York University
Laurie Cooke, Professor, York University
2020/2021 Board Members
Judith Harris, Associate Professor, University of Winnipeg (President)
Fiona Duguid, Consultant Researcher, Duguid Consulting Inc.
M. Derya Tarhan, PhD Candidate, Adult Education and Community Development, University of Toronto
Isobel Findlay, Professor, University of Saskatchewan (Treasurer)
Claude-André Guillote, Director of IRECUS, Université de Sherbrooke
Sara Elder, University of British Columbia
Marcelo Vieta, Assistant Professor, University of Toronto
Lisa Mychajluk, PhD Candidate, Adult Education and Community Development, Ontario Institute for Studies in Education, University of Toronto
Mitch Diamantopoulos, Associate Professor, University of Regina
Darryl Reed, Professor, York University
Laurie Cooke, Professor, York, University
2019/2020 Board Members
Judith Harris, Associate Professor, University of Winnipeg (President)
Vesta Sahatçiu, Producer, Each For All at Co-op Radio (Vice-President)
Fiona Duguid, Consultant Researcher, Duguid Consulting Inc.
M. Derya Tarhan, PhD Candidate, Adult Education and Community Development, University of Toronto
Isobel Findlay, Professor, University of Saskatchewan (Treasurer)
Claude-André Guillote, Director of IRECUS, Université de Sherbrooke
Sara Elder, University of British Columbia
Kevin Morris, Credit Union Central of Canada
Marcelo Vieta, Assistant Professor, University of Toronto
Lisa Mychajluk, PhD Candidate, Adult Education and Community Development, Ontario Institute for Studies in Education, University of Toronto
Mitch Diamantopoulos, Associate Professor, University of Regina
Darryl Reed, Professor, York University
Luc Theriault, Professor, University of New Brunswick (Special Advisor)
2018/2019 Board Members
Fiona Duguid, Consultant Researcher, Duguid Consulting Inc. (President)
Mumtaz Derya Tarhan, PhD student, Adult Education and Community Development, University of Toronto (Vice-President)
Isobel Findlay, Professor, University of Saskatchewan (Treasurer)
Claude-André Guillote, Director of IRECUS, Université de Sherbrooke
Judith Harris, Associate Professor, University of Winnipeg
Marc-André Pigeon, Director of Financial Sector Policy, Credit Union Central of Canada
Darryl Reed, Professor, York University
Sara Elder, University of British Columbia
Jayne Bergeron, International Development Research Center
Kevin Morris, Credit Union Central of Canada
2017/18 Board Members
Fiona Duguid, Consultant Researcher, Duguid Consulting Inc. (President)
Mumtaz Derya Tarhan, PhD student, Adult Education and Community Development, University of Toronto (Vice-President)
Isobel Findlay, Professor, University of Saskatchewan (Treasurer)
Claude-André Guillote, Director of IRECUS, Université de Sherbrooke
Judith Harris, Associate Professor, University of Winnipeg
Marc-André Pigeon, Director of Financial Sector Policy, Credit Union Central of Canada
Darryl Reed, Professor, York University
Sara Elder, University of British Columbia
Jayne Bergeron, International Development Research Center
Marc-André Pigeon, Director of Financial Sector Policy, Credit Union Central of Canada
2016/17 Board Members
Fiona Duguid, Consultant Researcher, Duguid Consulting Inc. (President)
Mumtaz Derya Tarhan, PhD student, Adult Education and Community Development, University of Toronto (Vice-President)
Isobel Findlay, Professor, University of Saskatchewan (Treasurer)
Claude-André Guillote, Director of IRECUS, Université de Sherbrooke
Judith Harris, Associate Professor, University of Winnipeg
Alicia Lake, MBA in CED, Cape Breton University, and Coordinator, Pan Cape Breton Food Hub Co-op
Marc-André Pigeon, Director of Financial Sector Policy, Credit Union Central of Canada
Darryl Reed, Professor, York University
Fiona Duguid, Consultant Researcher, Duguid Consulting Inc. (President)
Justin Ellerby, MBA in CED, Cape Breton University (Vice-President)
Isobel Findlay, Professor, University of Saskatchewan (Treasurer)
Claude-André Guillote, Director of IRECUS, Université de Sherbrooke
Judith Harris, Associate Professor, University of Winnipeg
Alicia Lake, MBA in CED, Cape Breton University, and Coordinator, Pan Cape Breton Food Hub Co-op
Marc-André Pigeon, Director of Financial Sector Policy, Credit Union Central of Canada
Darryl Reed, Professor, York University
Mumtaz Derya Tarhan, PhD student, Adult Education and Community Development, University of Toronto
2014/15 Board Members
Darryl Reed, Associate Professor, York University (President)
Isobel Findlay, Associate Professor, University of Saskatchewan (Treasurer)
Fiona Duguid, Consultant Researcher, Duguid Consulting Inc. (Program Chair)
Alli Floroff, Green Campus Co-operative, York University
Claudia Sanchez-Bajo, Chair in Co-operative Enterprises, University of Winnipeg
Claude-Andre Guillote, Director of IRECUS, Université de Sherbrooke
Justin Ellerby, graduate student, Cape Breton University (Vice-President)
Marc-André Pigeon, Director of Financial Sector Policy, Credit Union Central of Canada (joined January 2015)
2013/14 Board Members
Darryl Reed, Associate Professor, York University (President)
Erin Hancock, Manager of Research and Education, Co-operatives and Mutuals Canada (Vice President)
Isobel Findlay, Associate Professor, University of Saskatchewan (Treasurer)
Fiona Duguid, Consultant Researcher, Duguid Consulting Inc. (Program Chair)
Marcelo Vieta, Postdoctoral Fellow, Social Economy Centre, OISE/University of Toronto
Alli Floroff, Green Campus Co-operative, York University
2012/13 Board Members
Darryl Reed, Associate Professor, York University (President)
Erin Hancock, Manager of Research and Education, Canadian Co-operative Association (Vice President)
Monica Adler, Instructor, University of Winnipeg
Ana Maria Peredo, Centre for the Study of Co-operatives and Community-based Economy, University of Victoria
Fiona Duguid, Research Officer, Canadian Co-operative Association
Marcelo Vieta, Postdoctoral Fellow, Social Economy Centre, OISE/University of Toronto
Isobel Findlay, Associate Professor, University of Saskatchewan
2011/2012 Board Members
Darryl Reed, Associate Professor, York University (President)
Monica Adler, Instructor, University of Winnipeg (Vice President)
Tanya Gracie, Canadian Co-operative Association
Fiona Duguid, Senior Policy Research Analyst, Rural and Co-operatives' Secretariat
Marcelo Vieta, Social Researcher, York University
Isobel Findlay, Associate Professor, University of Saskatchewan
2010/2011 Board Members
Darryl Reed, Associate Professor, York University (President)
Doug Lionais, Assistant Professor, Cape Breton University
Joy Emmanuel, Co-operative Researcher and Practitioner (Vice President)
Isobel Findlay, Associate Professor and Co-operative Researcher, Univeristy fo Saskatchewan (Secretary-Treasurer)
Tanya Gracie, Canadian Co-operative Association
Marcelo Vieta, Communication Researcher, York University
Fiona Duguid, Canadian Co-operative Secretariat
Catherine Leviten-Reid (ex-officio)
2009/2010 Executive Board
Joy Emmanuel, Co-operative Researcher and Practitioner
Tanya Gracie, Canadian Co-operative Association
Catherine Leviten-Reid, Assistant Professor, University of Saskatchewan (President)
Doug Lionais, Assistant Professor, Cape Breton University
Robin Puga, Practitioner, CanTrust Hosting Co-operative and Vancouver Co-op Radio
Darryl Reed, Associate Professor, York University
Luc Thériault, Professor, University of New Brunswick (Vice-president)
2008/2009 Executive Board
Leslie Brown, Professor, Mount Saint Vincent University
Tanya Gracie, Canadian Co-operative Association
Catherine Leviten-Reid, Postdoctoral Fellow, Centre for the Study of Co-operatives, University of Saskatchewan (President)
J.J. McMurtry, Assistant Professor, York University (Interim Secretary/Treasurer)
Robin Puga, Board Member, Vancouver Co-op Radio and Co-host of Each for All: The Co-operative Connection (Vice-president)
Janel Smith, Research Coordinator/Social Economy Student Network Coordinator, British Columbia Institute for Co-operative Studies, University of Victoria
Luc Theriault, Associate Professor, University of New Brunswick
2007/2008 Executive Board
Ellen Goddard, President
Sonja Novkovic, Vice-President
J.J. McMurtry, Executive Member
Getu Hailu, Treasurer
Michael Gertler, Past President
2006/07 Executive Board
Ellen Goddard, President
Sonja Novkovic, Vice-President
J.J. McMurtry, Executive Member
Getu Hailu, Treasurer
Michael Gertler, Past President
2005/06 Executive Board
Michael Gertler, President
Sonja Novkovic, Vice-President
Brian T. Oleson, Executive Member
Getu Hailu, Treasurer
Fiona Duguid, Student Member
Jason Heit, Student Member
Jorge Sousa, Past President