New CASC/ACÉC Constitution – Now Available!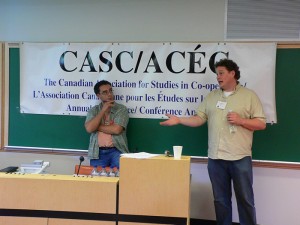 The new constitution is now online! Check it out on the website or download the Micro$oft Word format version. Big thanks to J.J. and Jorge for their tireless efforts on the constitutional updates!
You will find many changes in this updated version of the constitution so check it out. If you are inclined, you are able to make comments here on this page or on the constitution page on the website.
Thanks to everyone who attended this year's CASC AGM for the great discussion on the new constitution. It's great to see CASC continue to reinvent itself and to have so many passionate people involved!